celebrating 25 years in 2018 -  view exhibition archives here
HAPPY HOLIDAYS FROM THE FIREWORKS TEAM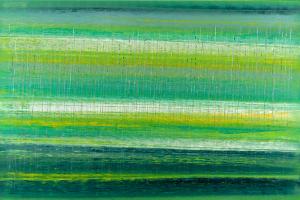 Rosella Namok  Stinging rain...Iron Range  2016  acrylic on canvas   197x299cm   FW17242 
THANK YOU to all our artists, clients, curators, collectors, colleagues and suppliers for your ongoing support in 2018. This year FireWorks gallery celebrated 25 years!
On behalf of Michael, Danica, Melissa, Morgan, Bebe and Charlotte we would like to wish you a very Merry Christmas and a safe and happy festive season!

Gallery Dates
Closing:  5pm, Saturday 22 December 2018
Re-opening:  10am, Tuesday 29 January 2019

For all enquiries over this period please email
michael@fireworksgallery.com.au
HOLIDAY TRADE OPENING HOURS
To assist with trade enquiries during our holiday period including: deliveries + collections and for clients to visit and browse, the gallery will be open two days only on
Tuesday 8th of January, 11am-4pm
Tuesday 15th of January, 11am-4pm. 
To secure any appointments please email here
Punch the Clock 
Featuring Anthony Lister, Paul Bong, Pat Hoffie, Jennifer Herd & Vincent Serico

Exhibition dates: 10 November - 22 December 2018

List of selected works can be found here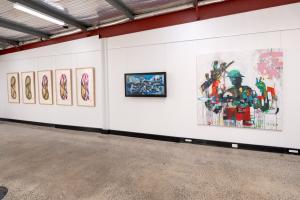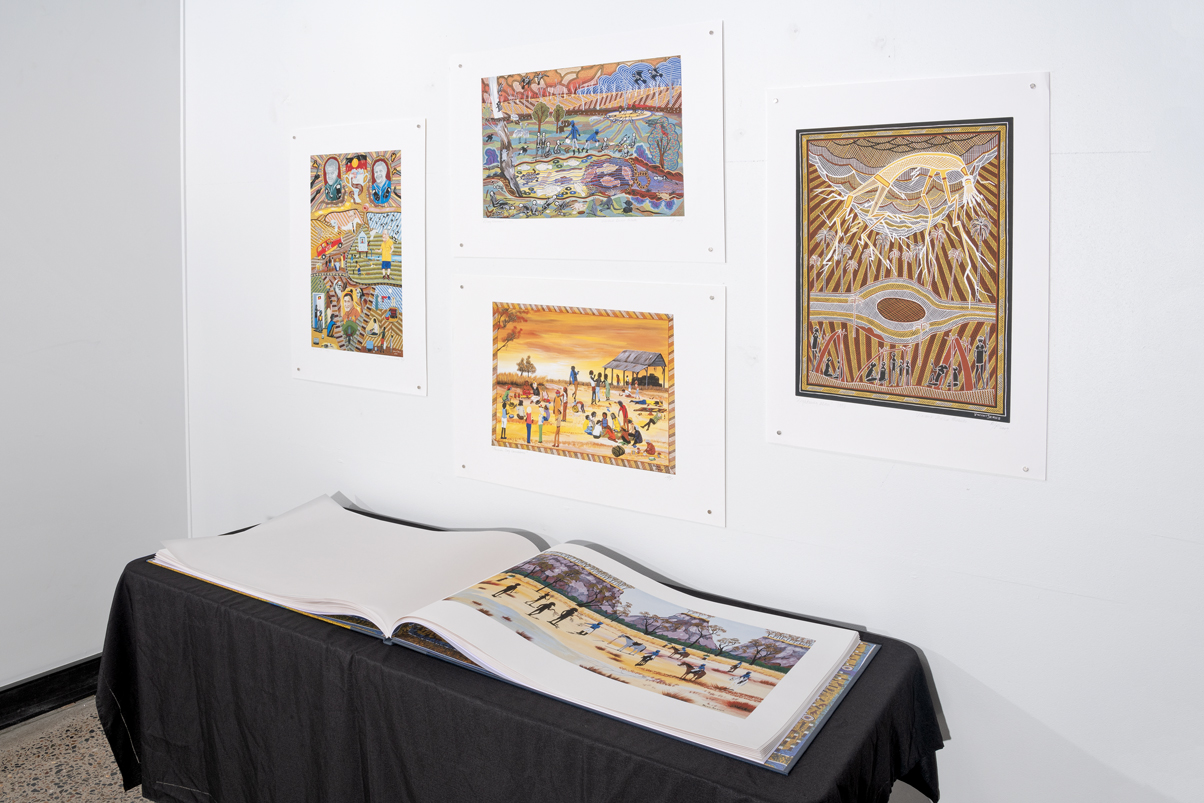 Small Mercies 
This exhibition features a selection of small paintings and sculptures from Warlukurlangu artists of Yuendumu & gallery artists. Realistically priced for today's market, 'Small Mercies' affords art lovers an ideal opportunity to buy a special gift, add to their collection or simply begin one!

List of selected works can be found here
FireWorks Gallery has moved to
9/31 Thompson St, Bowen Hills
Ample parking available
Open till 5pm Saturdays!

9/31 Thompson Street Bowen Hills| Tue-Fri 10-6 Sat 10-5 | 3216 1250